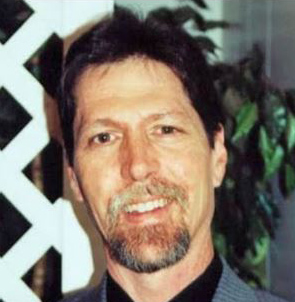 Date
2020-11-21 - 2020-11-21
Organizer
The Connecticut Society of Genealogists, Inc.
The Connecticut Society of Genealogists, Inc.
presents
Jonathan Shea
November 21, 2020
"Introduction to Polish and European Family History"
This session will expose researchers to basic research techniques needed to assemble a Polish-American family history. American records such as ship lists, vital records, cemetery inscriptions, and census records will be featured. The historical geography of Poland and map and gazetteer sources will be presented. Finally, the nature and structure of high use Polish language European records will be discussed as well as their location and methods to access them. Information on websites and digitized records will also be discussed.
Jonathan Shea, a native of New Britain, Connecticut, is a professor of foreign languages in the Connecticut Higher Education System. His academic preparation in the field of languages and linguistics has been enriched by living experience in Europe and study at the Universidad de Madrid in Spain, St. Petersburg State University in Russia, and the Uniwersytet Jagiellonski in Poland. In addition to the languages he teaches, Spanish, Polish and Russian, he also speaks Italian and French and has reading knowledge of Portuguese, German, Belarusian and Ukrainian.
In addition to being a foreign language educator, Shea is a trained archivist and professional genealogist with specialization in Eastern Europe and Ireland and frequently lectures and presents workshops internationally on the topics of document translation and other linguistic issues, immigration history and European archival resources. The founding President of the Polish Genealogical Society of Connecticut and the Northeast, Inc., he now serves as its Reference Archivist and as the long-time editor of its journal, Pathways & Passages.
He holds a B.S. degree (magna cum laude) in Spanish from Georgetown University, Washington, D.C. and an M.A. in Slavic Languages and Literatures from the University of Massachusetts, Amherst plus a M.L.S. in Library Science and Archival Management from Southern Connecticut State University. He has over twenty years of experience in the field of genealogical research, documenting his own family (with roots in the former provinces of Łomża and Grodno, Poland, and Counties Offaly and Mayo, Ireland) as well as the families of others. The Family History Library in Salt Lake City has recognized him as an Accredited Genealogist in the field of Polish research.
His most recent publication Going Home: A Guide to Polish-American Family History Research is a comprehensive reference work on genealogical research methodology. He has also co-authored with William Fred Hoffman the three-volume series In Their Words: A Genealogist's Translation Guide, Volume 1 Polish, Volume 2 Russian and Volume 3 Latin and volume 4, German.
Online via Zoom Time: 1:30 p.m. Cost: FREE
Pre-registration required – Click Link below
You are invited to a Zoom meeting.
When: Nov 21, 2020 01:00 PM Eastern Time (US and Canada)
NOTE THAT ACTUAL PROGRAM BEGINS AT 1:30 P.M.
Register in advance for this meeting:
https://us02web.zoom.us/meeting/register/tZcldOytqDooGtYoZbbifj9OrNi59Ch3ggp_
After registering, you will receive a confirmation email containing information about joining the meeting.